Porsche - Hide 'n´ Seek was a project I worked on at Stargate Germany for Porsche E-Performance. It was a very complex experimental project, including a lot of custom and never used before technology. The main idea was to project a Porsche 919 Hybrid race car on the new designed Porsche Panamera e-hybrid. This was achieved through a custom build Panamera with a Russian arm mounted to the top of the vehicle. The arm was holding a very bright prototype projector and a camera gimbal. In the car, we had a crazy overpowered laptop running a realtime 3D animation of the Porsche 919 hybrid. The main task was to always match the perspective of the 3D render to the actual position of the arm. It was quite a ride, but it worked out to be very successful.
---
Live projection setup on the custom Porsche Panamera with Russian arm. Including a prototype projector and camera gimbal.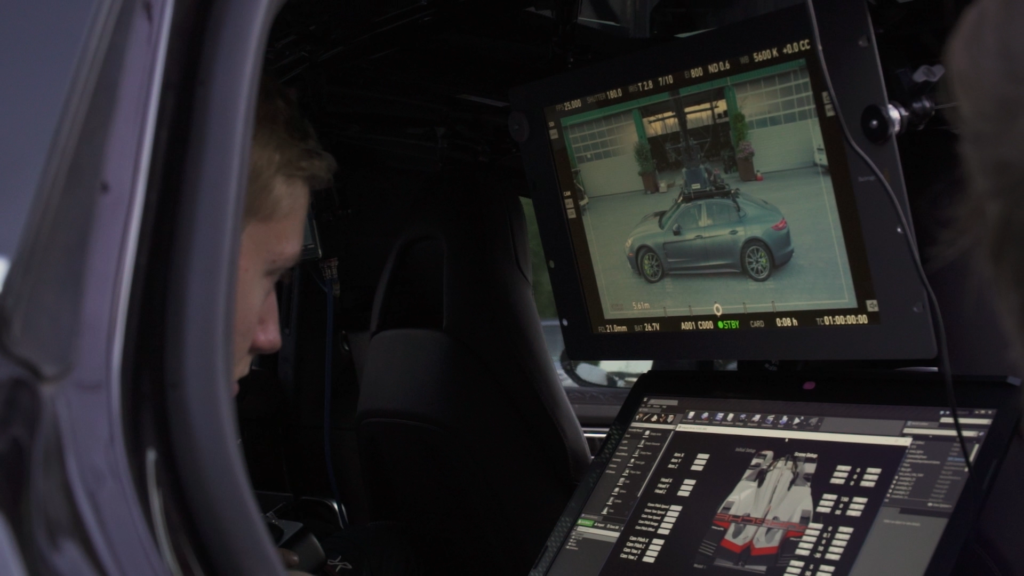 Me in the custom Porsche with the crazy laptop setup and Unreal running, not knowing there was a behind the scenes crew running around.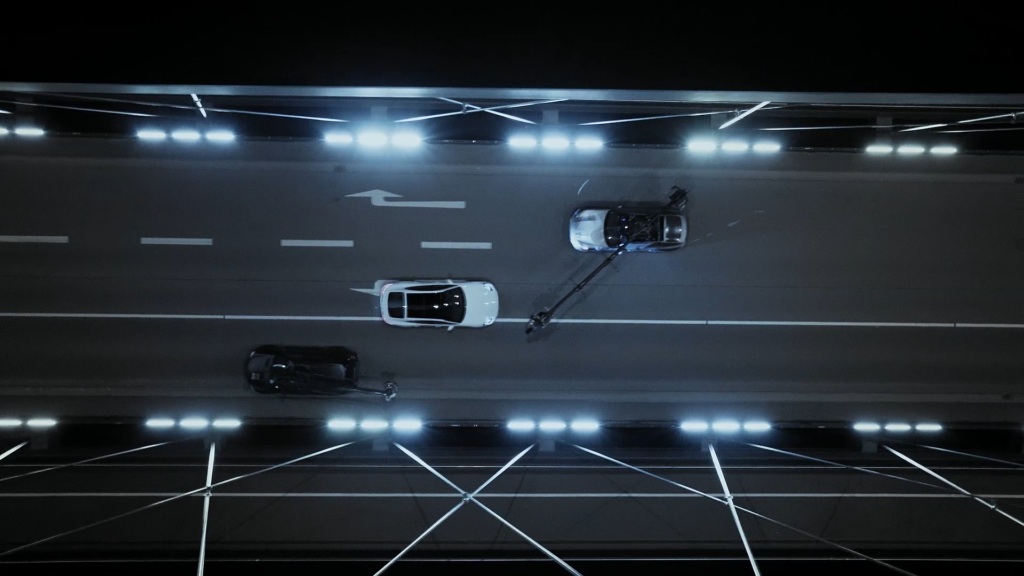 Drone shot of the three cars rushing by on the 2nd bridge shoot.
---